The DataWeigher is the tool to compare and synchronize data. You can select any tables and fields from two MS Access databases and the DataWeigher finds differences. The comparison result is very visual, each type of records (added, deleted, changed) has its own color. You can save the detected changes as a report or SQL script to synchronize data.
Key features:
Databases' content comparison
Databases' content synchronization
Visual representation of the comparison result
SQL script generation to synchronize databases
Excel, HTML, CSV export
User-friendly wizard interface
Data comparison of several tables at once
Automatical selection tables and fields to compare
Manual selection tables and fields to compare
Requirements:

How to use DataWeigher:
Run the application. The wizard leads you through all steps.
First you select and open two databases.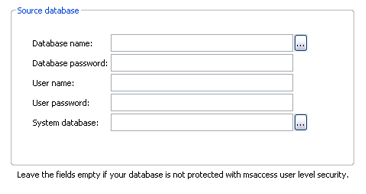 Then DataWeigher shows all tables from the first database on the left side of the screen and corresponding tables from the second database on the right side of the screen.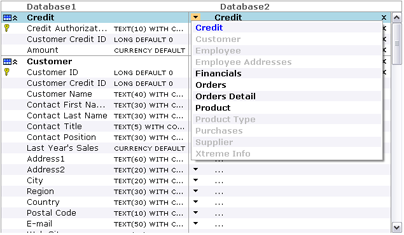 The DataWeigher associates tables and fields automatically. If you want to compare only some tables/fields you can choose only them. In this case, you may need to remove the tables from the selection, use the context menu for this purpose. Click the right mouse button on the appropriate table/field and select a command. You also can select tables/fields with different names to compare.
As the next step you see the comparison result and can browse through it.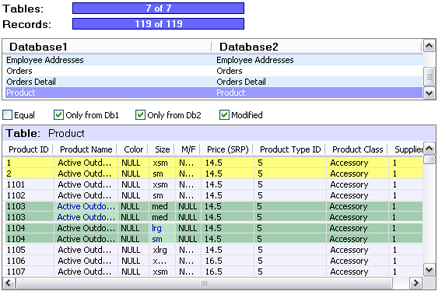 Records can have the following colors:

The result can be saved as Excel, HTML or CSV reports if you need it to share with someone. Also it can be saved as SQL script to use it for databases' synchronization.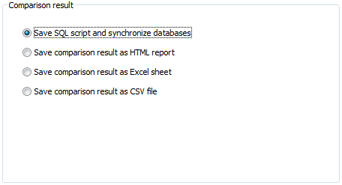 At this step you can select the type of records that will be saved to the script. If you run the synchronization, it is recommended to create the database backup.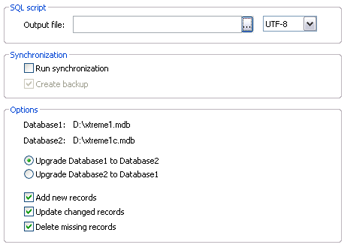 To execute SQL script and synchronize tables you can also use DBWConsole which is included in the installation package.